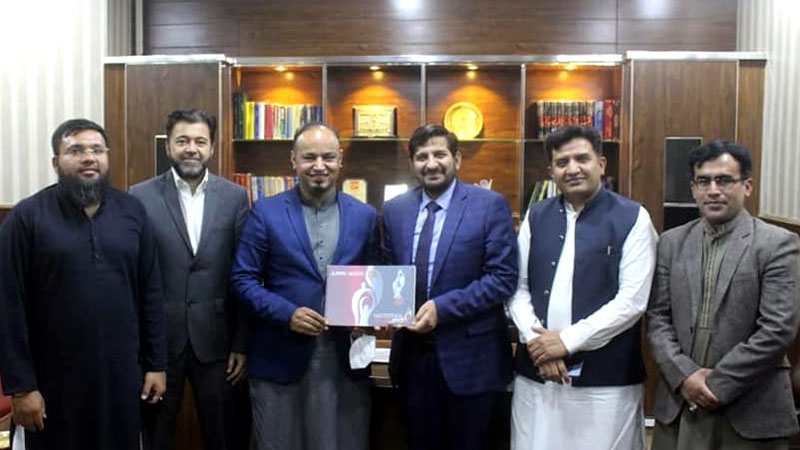 An MOU was signed between Minhaj Youth League and Jumpstart Pakistan. Both sides have vowed to collectively work for the promotion of the youths' talent, creation of awareness about climate change issues, fostering of creativity, and human resource development.
MYL President Mazhar Mahmood Alvi welcomed Jumpstart Pakistan Director Kamran Muzaffar Hayat and appreciated his passion for youth empowerment. In his conversation with the honorable guest, Alvi said that Shaykh-ul-Islam Dr Muhammad Tahir-ul-Qadri has rendered appreciable services for the empowerment and development of youth. He said that MYL is working hard for the education, character-building, and moral training of the youth. He said that it is a matter of great happiness that Jumpstart Pakistan shares the vision of youth empowerment and is already contributing its bit to awaken the latent qualities among the youth.
Kamran Muzaffar Hayat, while speaking on the occasion, stated that Jumpstart Pakistan is working in more than 15 major cities of Pakistan as well as over 50 universities at the moment. He said that we can steer clear of economic crisis by leveraging the creative qualities of our youth. He said that it is inevitable that the youth are engaged in productive economic activities.
MYL leader Mansoor Qasim Awan was also present on the occasion.