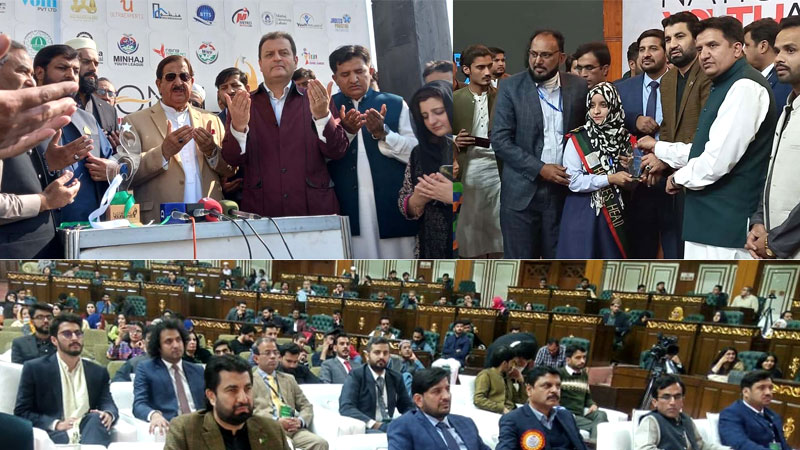 Addressing a two-day National Youth Awards ceremony held in the Convention Center Islamabad under the banner of Minhaj Youth League, Deputy Speaker National Assembly Qasim Suri has said that there is a need to search for the hidden youth talent and highlight it at the national level. He congratulated Minhaj Youth League & EduCasa International on arranging National Youth Awards and Rising Pakistan Expo.

Senator Waleed Iqbal, while addressing the ceremony, said that the youths were the center of attention of the teachings of Hakeem-ul-Ummat Allama Muhammad Iqbal. He said that the secret of progress of any nation lies in the creative power of its youth.
MQI Secretary General Khurram Nawaz Gandapur appreciated the initiative of recognizing the talented youth for their contributions and services. He said that MYL has done the right thing by holding the ceremony that brought the youth under one platform, adding that other youth organizations should follow suit.
Deputy Speaker Qasim Suri gave away awards to the rising stars and the youth leaders belonging to all the four provinces on the occasion.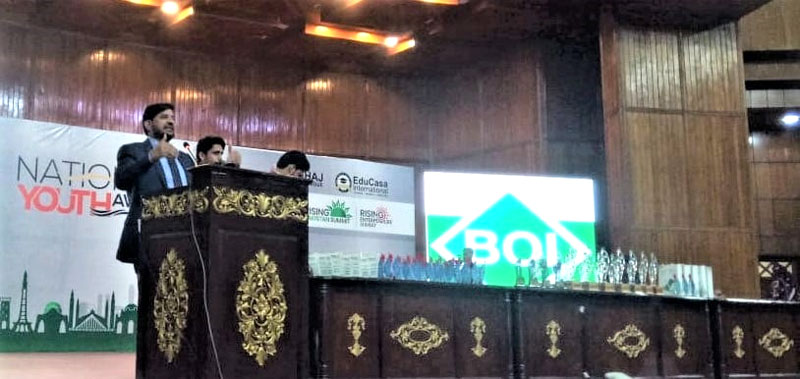 Addressing the inaugural ceremony, MYL President Mazhar Mahmood Alvi said that Shaykh-ul-Islam Dr Muhammad Tahir-ul-Qadri has worked hard on character-building and education of the youth. He said that MYL has selected hundreds of such youth from across the country who have rendered amazing services in different walks of life. Pakistan, he said, is the only country that has a huge reservoir of youth, adding that it is by exploiting this treasure that Pakistan can be made prosperous.
The National Youth Awards were distributed among Maria Jadoon, Sonia Satti, Ismail Inam, Waqas Waheed, Beenish Qadir, Sarah Ahmad, Hina Anees, Salva Inam Khan and others.