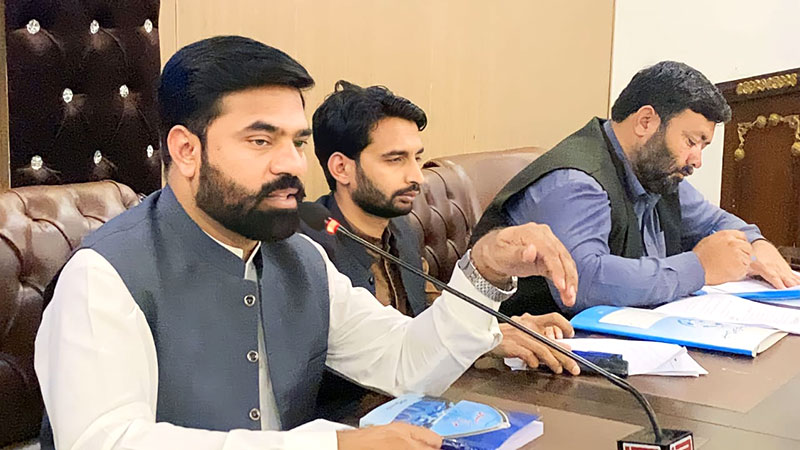 A meeting of the Central Youth Council was held at the MQI secretariat with President MYL Rana Waheed Shahzad in the chair. Dr. Imran Younis, Secretary General MYL, welcomed the members of the CYC and presented the quarterly progress report in the meeting.
Addressing the meeting, Rana Waheed Shahzad said that Minhaj-ul-Quran Youth League would set up 100 centers of knowledge across the country. He said that MYL is a global movement for character-building, peace and knowledge. He said Dr. Tahir-ul-Qadri's research and thought has left a positive impact on the youth. He said that given the present state of affairs, the youth should come forward and play their part in promoting tolerance and moderation.
MYL President said that one way of spreading love, enlightenment and brotherhood is to act upon the teachings of Sufis. He said MYL is working throughout the country for social, political and moral reform by getting the youth out of the moral decadence. He said the youth are the second name of hope, constructive energy and powerful aspirations. He said that they have a leading role to play in the rise and fall of nations. He said that today Pakistan's youth is bogged down in multi-layered problems, adding that on the one hand, there is an uneven and class-based education system; there is a dearth of economic opportunities on the other.
Rana Waheed Shahzad asked the youth to focus on discipline and regulate their lives in pursuit of larger goals. He said that the youth are capable of changing the destiny of the nations, stating that the Pakistani youth would have to step forward as well. He said that their courage and resilience can prove to be a game-changer in this regard. He said that educating the uneducated and enabling them to join the mainstream of life by imparting them some skill can be a catalyst for fast-faced socio-economic development. He said that leveraging the potential of our youth remains the fundamental challenge for the governments. He said that MYL has been endeavoring to equip the youth with the skills and wherewithal to overcome the contemporary challenges and become an engine of growth.
Haroon Sani, Muhammad Zeeshan, Amjad Dar, Qaiser Mahboob, Muhammad Ateeq ur Rehman and other leaders also spoke on the occasion.